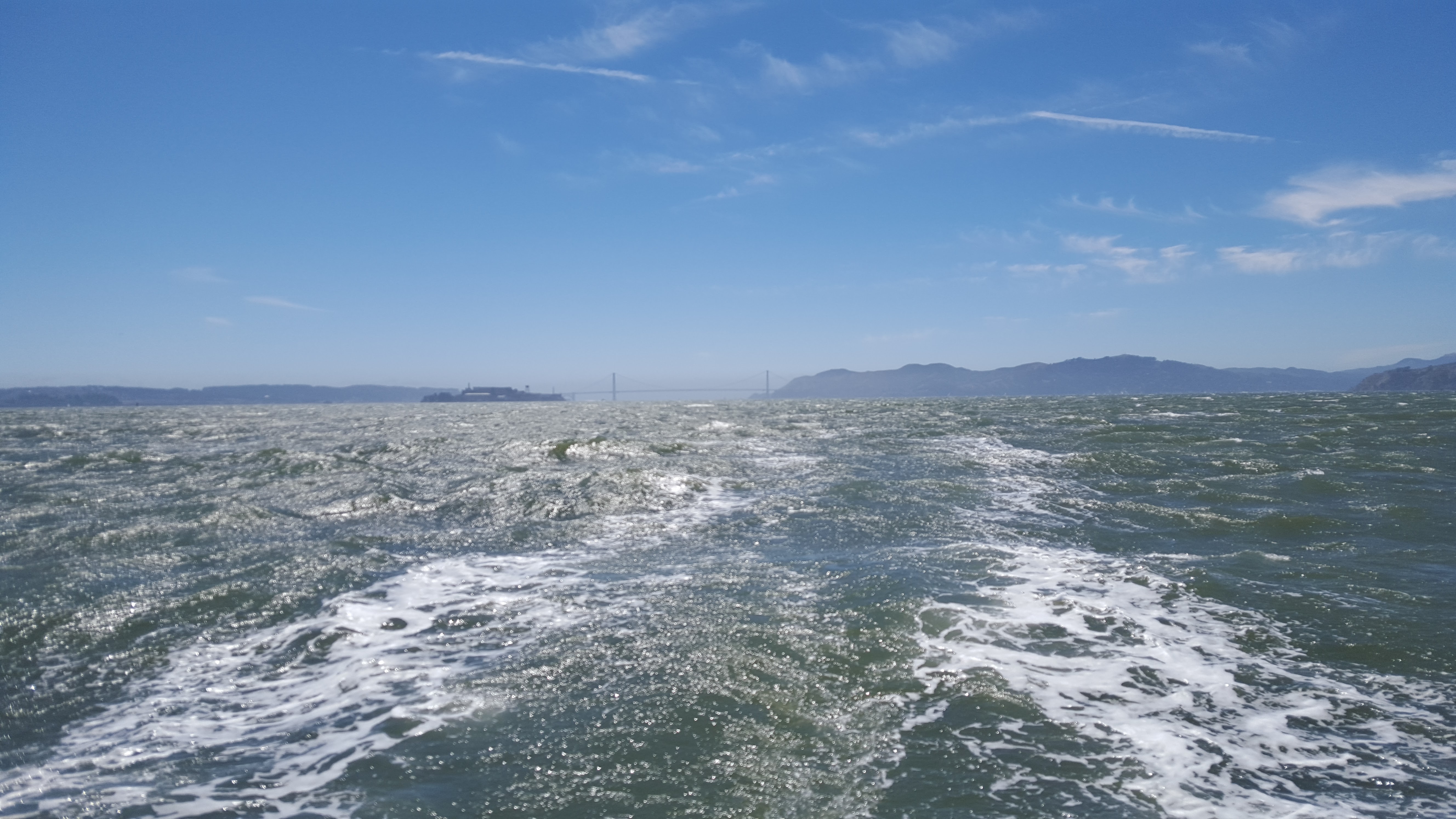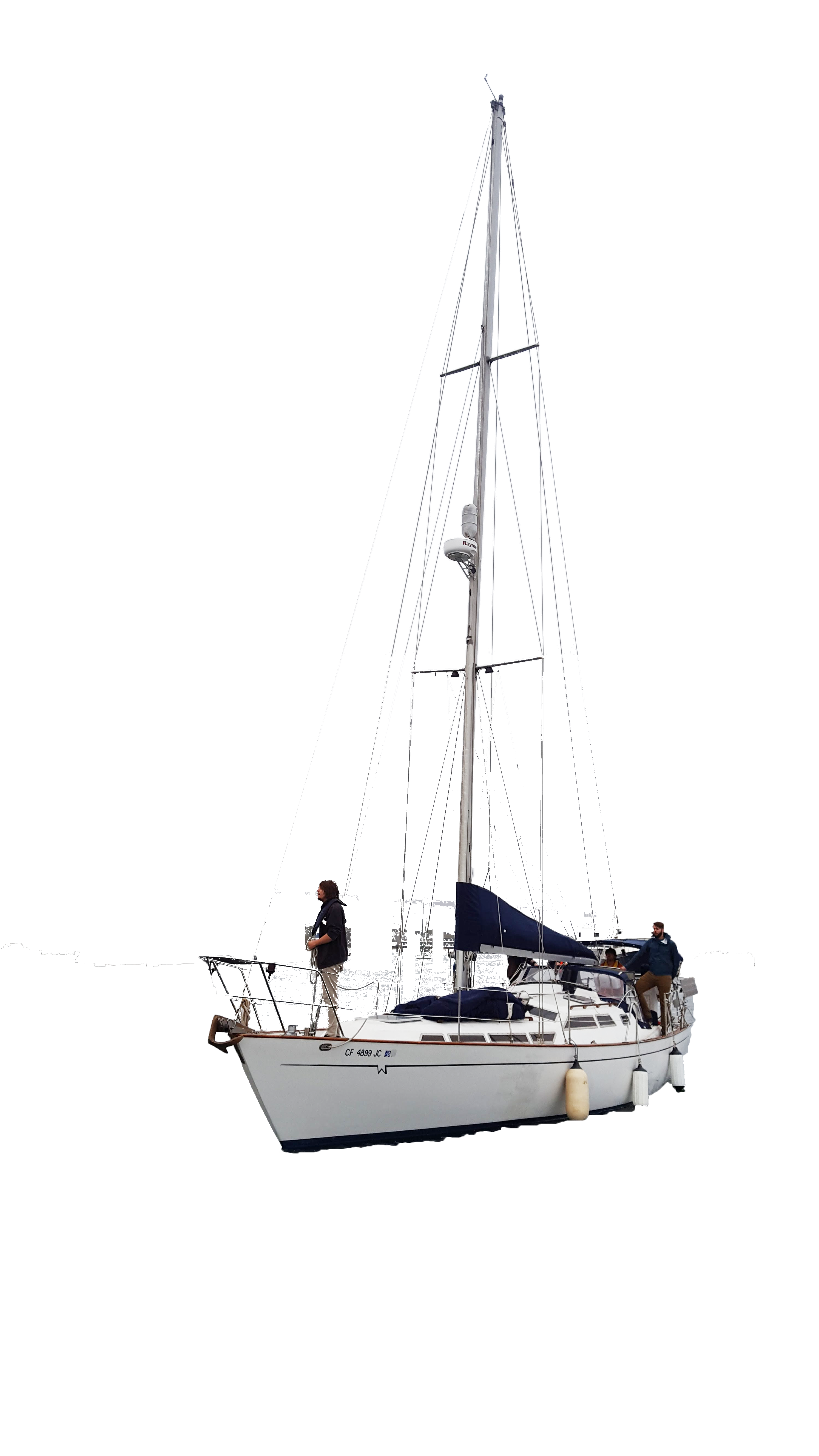 AYALA
AYALA
AYALA
AYALA
Ayala has been on the hard at the Berkeley Marine Center since May 19, 2020. Because of COVID-19, we cannot liveaboard or do DIY work, which has changed how we approach some typical maintenance work, as well as some significant upgrades:
CopperCoat, removing all previous paint and even barrier coat to apply
Adding an arch
Adding a diesel generator
Electric repower, replacing our diesel engine with an electric motor
Rudder Shaft Packing
Thru-Hull Repair/Replace
PropSpeed
Replacing flooded lead-acid batteries with lithium
Adding significant solar capacity
Replacing propane unit with induction cooktop and electric convection oven
1985 Fair Weather Mariner
Designed by Robert Perry
Built by Westsail in California, then finished by Ta Shing in Taiwan
Cutter Rigger Sloop
LOA: 38′ 9″
Beam: 11′ 10″
Draft: 5′ 10″
Fresh water capacity: 140 gallons
Diesel engine, Nanni Marine Diesel
Kayak-Sailor
Kayak is Advanced Elements AE1007 DS inflatable kayak, blue.
Purchased 2017
Drop-stitched floor
Excellent craft, great tracking, easy set-up and tear-down
Sail is a Kuvia KayakSailor 1.4 square meters with jib kit
Dinghy
West Marine Zodiac PVC inflatable dinghy with wooden interlocking floor
Purchased 2016
Johnson 2-stroke 1.5 HP outboard engine
Broken oar locks
Self-repaired seam split February 2019
primary residence
We live full-time on the boat, a very comfortable 39 feet. Part home, part hobby. Port of call is Berkeley, but sometimes it makes more sense to live in Alameda, San Francisco, Napa, or somewhere else for a short time - Ayala makes it easy and comfortable.
day sailing
There is consistent sailing wind in the San Francisco Bay, and the Berkeley Marina is a great location to pop out for any amount of sailing.
weekend trips
There are so many wonderful anchorages and moorings in the San Francisco Bay and nearby coastal California, gorgeous weekend trips are a staple of our sailing plans. 5 people fit quite comfortably for a weekend.
coastal cruising
While we did bring the boat up from Dana Point, our current lifestyle keeps us mostly to Northern California coastal destinations.
long-term cruising plans
Since 2015, we planned to leave in the summer weather window of 2021. Due to COVID-19, we are not rushing any timelines, and instead focusing on projects and sustainability goals.
Projects, Fixes, and Upgrades
January 2021
December 2020
August 2020
July 2020
February 2020
July 2019